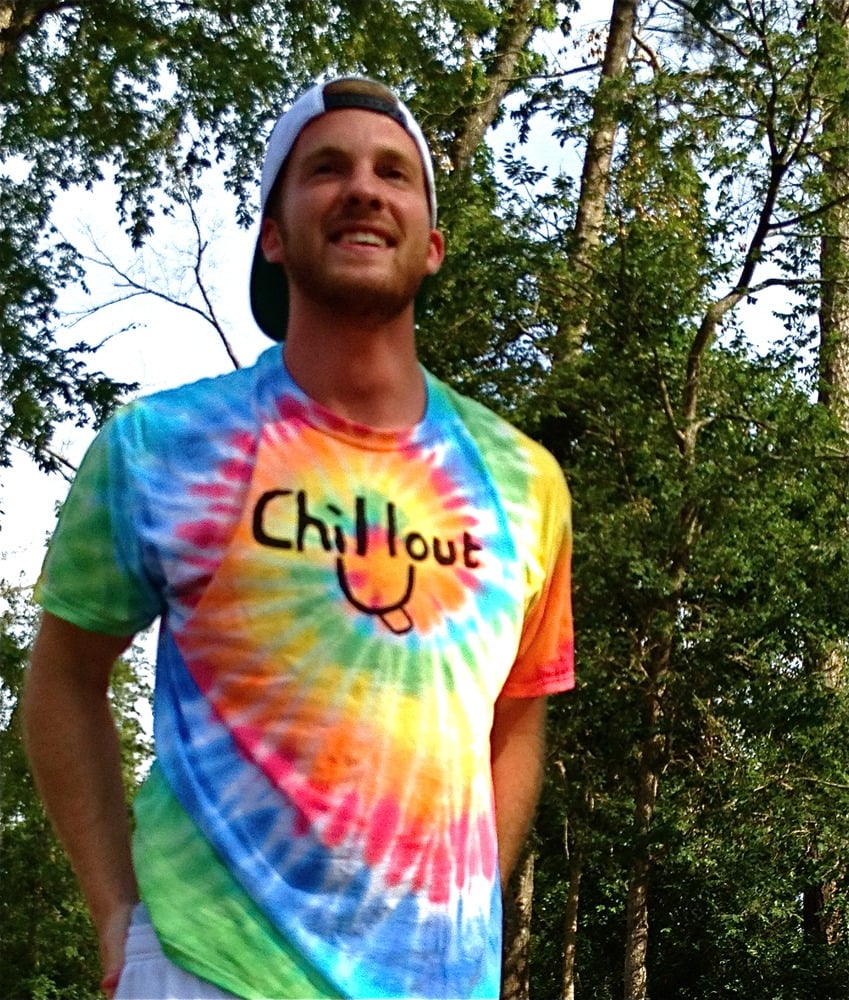 Chillout Tie-Dye
$

20.00

/ Sold Out
---
A classic tie-dye twirl using all the colors of the visible light spectrum with the Chillout logo.
Open your eyes and see the positivity that surrounds you. This world is full of beauty and wonder and we are all so lucky to be a part of it. So just take a moment to Chillout and smile. =)
*All Chillout shirts are hand-made. Although you are purchasing a specific design, each shirt is a one of a kind piece of art.